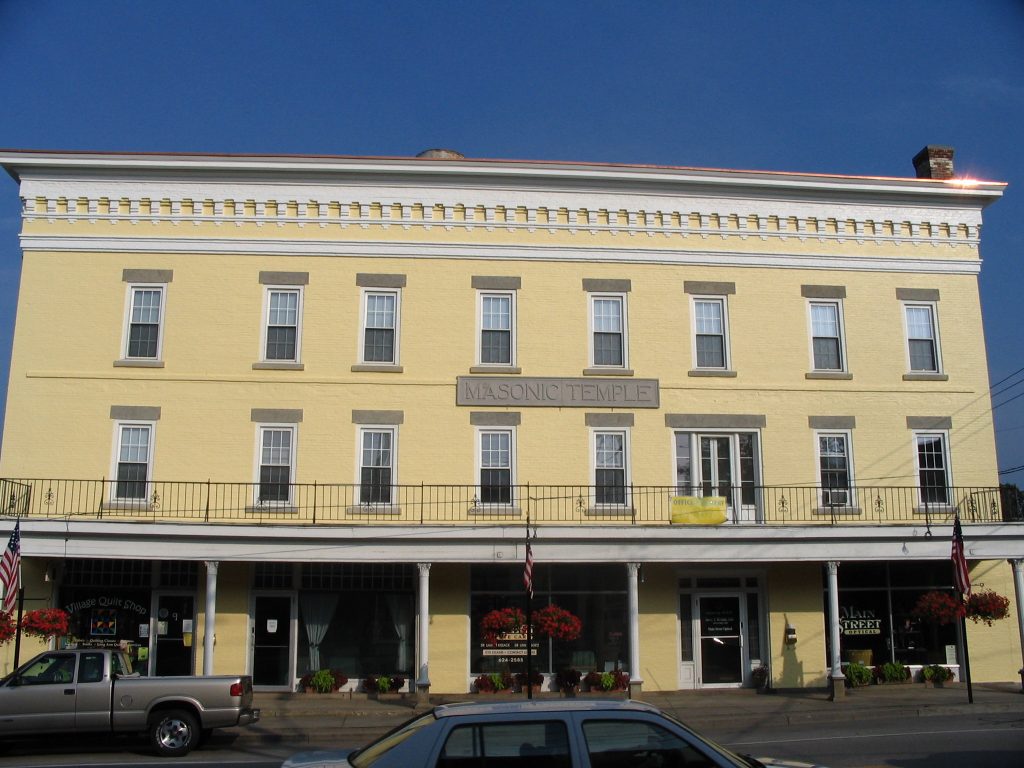 Union Star Lodge No. 320 of Honeoye Falls is collecting 2020 community memorabilia and other lodge artifacts to seal in a time capsule it intends to bury in an unused closet with the basement of the Temple building.
The Lodge is asking all local community organizations to submit materials reflecting their group's activities during this pandemic year.
Included in the time capsule will be proclamations from the Town of Mendon and the Village of Honeoye Falls cited the 100th anniversary of the Masonic Temple in Honeoye Falls. Union Star Lodge No. 320 moved its meeting location from the old Pierce & Briggs Block (17 West Main Street) after renovating the former Wilcox Hotel to the current Temple building in 1920.
See the full article as reported in the local paper:
"Union Star #320 Masonic Lodge to Bury Time Capsule Commemorating 2020," (Mendon-Honeoye Falls-Lima Sentinel, October 22, 2020)