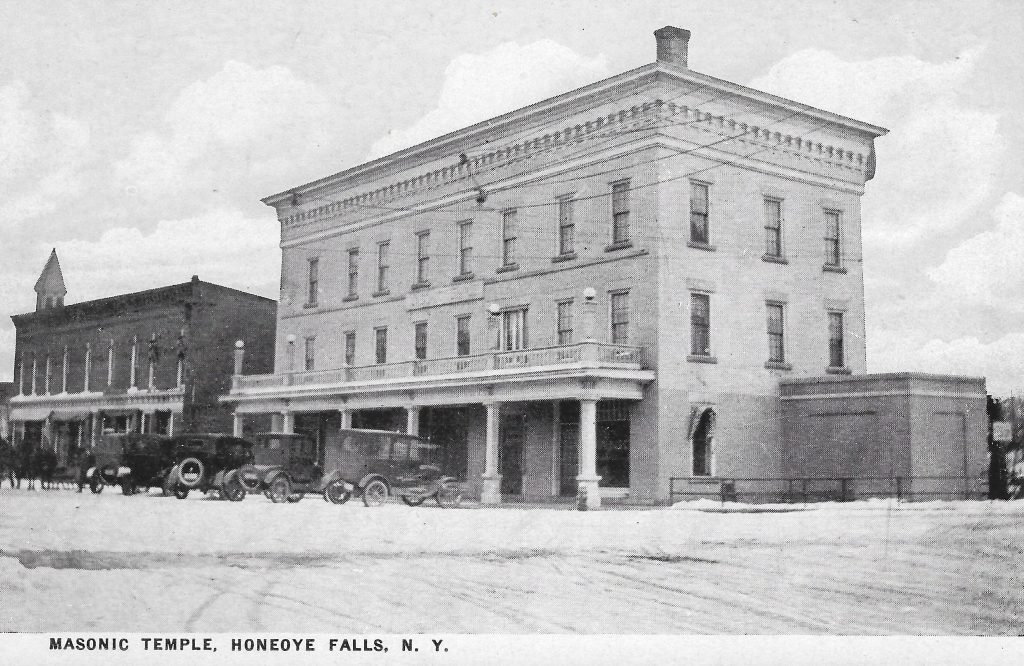 It began as a tavern erected by Abraham Parrish before the War of 1812. That burned down in the 1820s. It was rebuilt as a two-story brick hotel in 1827 and christened the Falls Hotel. When Sylvester Wilcox purchased the property in 1861, he added a third story and renamed the newer building the Wilcox Hotel.
For nearly 60 years the Wilcox Hotel stood as the hub of our community. Wilcox, a member of Union Star Lodge No. 320, passed away in 1907. His estate continued to operate the Hotel for several years before selling it to George P. Lawton, Daniel F. Courtney, and Anne L. Courtney on March 1, 1915.
On April 1, 1920, the deed passed into the hands of the Union Star Temple Association. They quickly initiated a massive renovation project to convert the old hotel into a brand new Masonic Temple.
When the new Temple was opened for public inspection on November 15, 1920, it was proclaimed at the time as "one of the finest buildings for lodge purposes in the State."
After more than a century serving as a popular centrally located meeting place in the Village of Honeoye Falls, first as a tavern, then as a hotel, the Temple building remains a prominent hub of our community.
Read more here: "Union Star Lodge No. 320 F.&A.M. Marks Centennial of Its Masonic Temple," (Mendon-Honeoye Falls-Lima Sentinel, November 12, 2020)