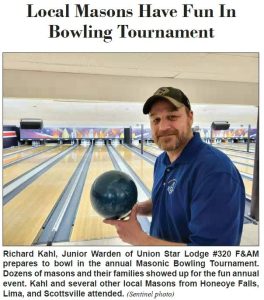 Members of Union Star Lodge #320 took to the alleys on Saturday, March 19th at Empire Lanes in Webster to participate in the return of the annual Masonic Bowling Challenge, hosted by the Valley of Rochester Scottish Rite. A Covid-induced delay in the original date of the event made it difficult for lodge members to rearrange their schedules, but Union Star Lodge was faithfully represented.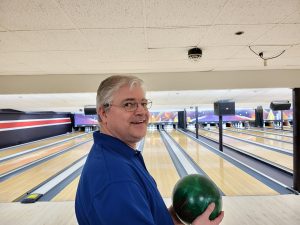 A fun time was had by all, with one lodge member even attempting to bowl with his eyes closed. It landed straight in the gutter but miraculously bounced out before knocking a few pins over.
Unlimited Pizza and Pepsi were served, and, no doubt, arms were sore the next day.